04 Nov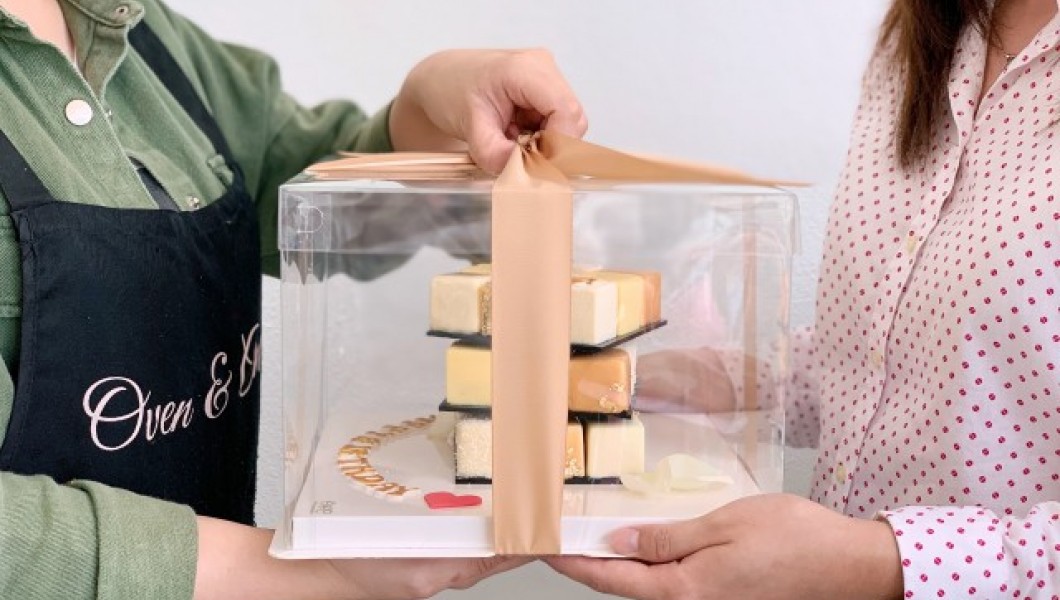 0 Comment(s)
4737 View(s)
Blog
Our passion makes us who we are

Oven & Chalice emphasises the right to dessert, unveiling a new and modern conceptualisation on bash and celebration, which known as the Oven & Chalice way of doing business.
Instilling a mindset that Oven & Chalice customers always being prioritised firstly, our dedicated online servicing crew member patiently serve and listen to our customer's needs and concern, on each and every finite detail, until final conclusion has been made, and confirmation has been sent to finally rest the case respectively without anxious or annoyed.
Each and every single piece of Oven & Chalice masterpiece will be carefully crafted, without any distraction in a very quiet room, until the last but not least part has been completed.


The masterpiece will be stabilised before being wrapped in an exclusive box and ribbon tied. Here you go, Oven&Chalice is ready for delivery.


Our dedicated delivery personnel would be just like a Santa Clause, carefully delivers customers' long waited masterpiece to them, following by a courtesy call.


Oven & Chalice plays a very important role in current hectic society, as important as helping a celebration works, creating sustainability in relationship, we love to do so, and we want to make good things happen !


Oven & Chalice: Bespoke of dessert world
Oven & Chalice creates bespoke dessert, following from a continuous dialogue with customers. Customers are given the chance to decide external condition of the dessert in terms of shape, colours and patterns, as well as internal flavours.


Sometimes Oven & Chalice would like to preserve in house creation, but would even love to fulfil customers ' desire, making customer happy is our priority. We want to achieve a state where customers dialogue with other acquaintances about Oven & Chalice would be nothing but positive compliment.


The opportunities of participation proves Oven & Chalice approach to dessert and patisserie is a success. Customers heartfelt satisfaction and love of dessert art creates the kindle feeling of coming back and back to us.


Oven & Chalice maintains coming back customers by having continuous limitless innovation on dessert especially French Patisseries. How do we do so? Our passionate hand craftsmanship always stays in parallel with our latest reading by books, by top professionals in the world, and also great fashion trends that can be linked with pastry and patisserie.
It is not wise to think of the word bespoke for only fashion, but under Oven&chalice, bespoke dessert is totally possible !


Heart at utmost at everything we do
Oven & Chalice crew loves you to the moon and back. The affection of wanting customers to enjoy their most important days and celebration, embark a journey of endless innovation and perfection in their (crew) patisserie work.


Oven & Chalice, a successful online French Dessert shop, path the way as a role model for many dreamers that wish to be successful.


A heart without passion can be fairly fit into a body without a soul. We can see all kinds of patisserie store, bakery shop that sells products just for the sake of selling and earning a living, without continuous innovation and invention. We guess the world that we are living today, must be further filled with love and enhanced with passion and surprise. As Oven & Chalice pioneer team, we sincerely hope that this journey that we embark, would be forever creative and as interesting as yesterday, the rest is history !